I like the gritty feel of this photo combined with elements that would normally be "girly" and pristine/smudged eyeliner and roughly applied red/bright lipstick is a makeup idea.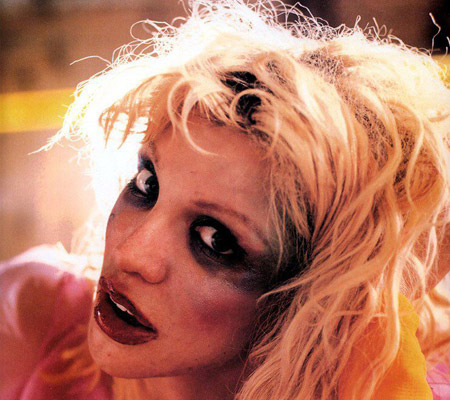 I love the play on textures and eclecticism here.
some hardcore goth boots+ a feminine dress would be a fun contrast-maybe we could pull from "The Dark Entry" on Telegraph?